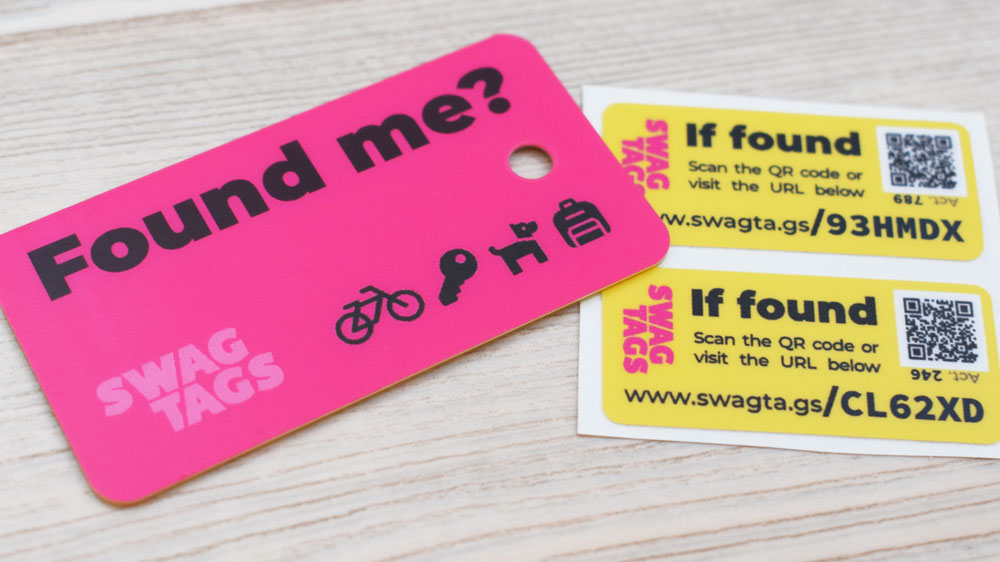 Essentials Pack
For your phone, keys, and wallet/purse, the three things you take with you everytime you go out.
This pack includes:
FREE delivery on all orders
Royal Mail 1st Class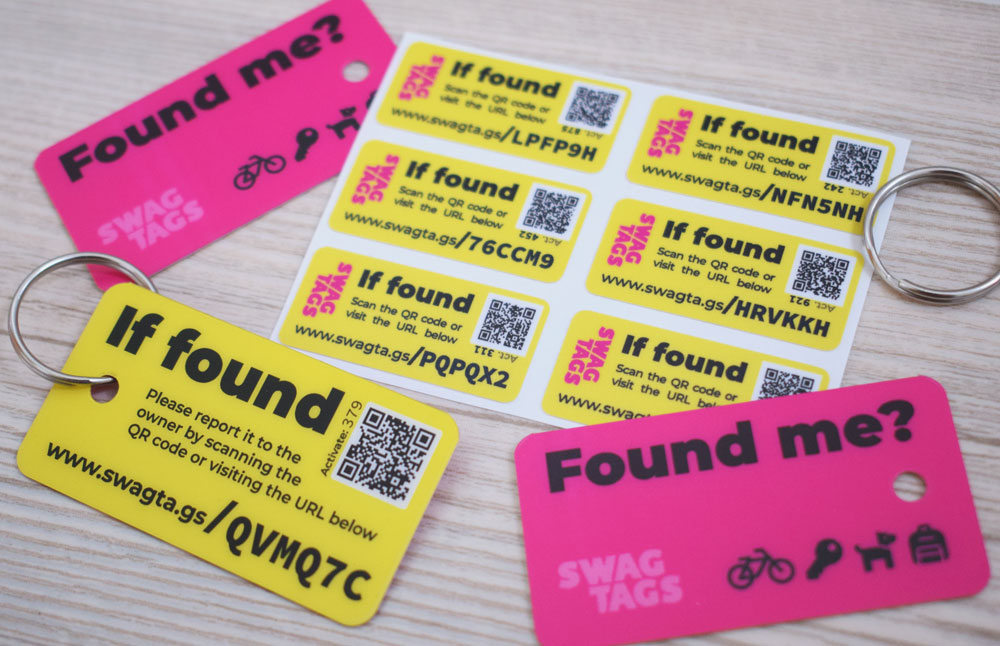 Starter Kit
Our most popular pack and a great place to start for your first SwagTags bundle. With the Starter Kit you can secure your essential items (phone, keys, wallet) plus a few other everyday essentials, such as backpack or handbag, bank card, bike, laptop, and many more.
This pack includes:
3x keyrings
6x stickers
2x split rings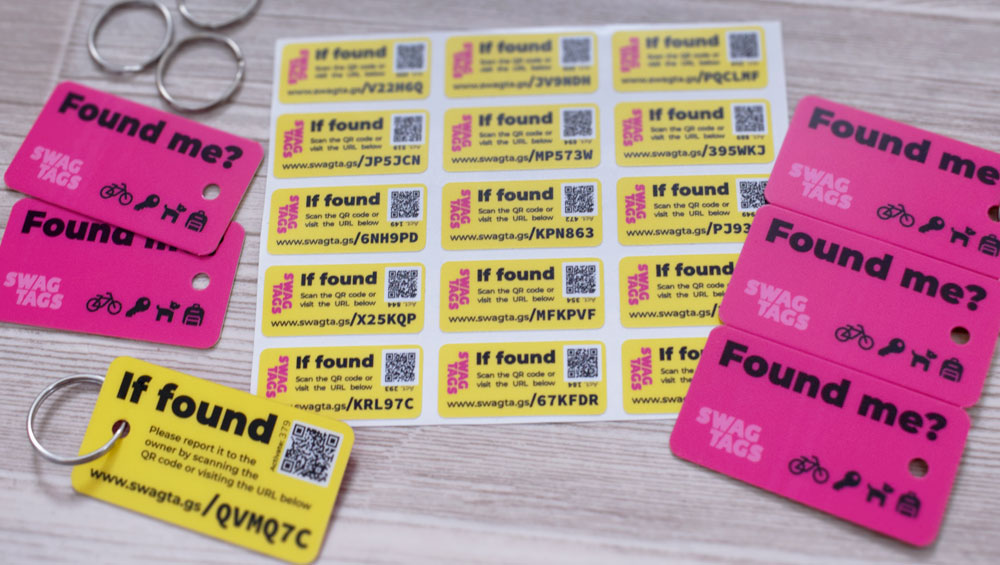 Family Bundle
Protect the whole family with our a biggest and best value bundle, with enough to protect everyones essentials plus some other valuable belongings.
This pack includes:
6x keyring
12x stickers
4x split rings
Orders placed before 6pm will be shipped next working day.
Shipping restricted to UK addresses only.