Lost property is now
a thing of the

past
Tag Your Swag
Attach uniquely-coded SwagTags Stickers and Keyrings to your valuable belongings.
Get Notified
See location and contact details the instant your belongings are reported found.
Reunited!
Retrieve your possessions and get back to enjoying your day.
Small bundles, large bundles,
somewhere–inbetween bundles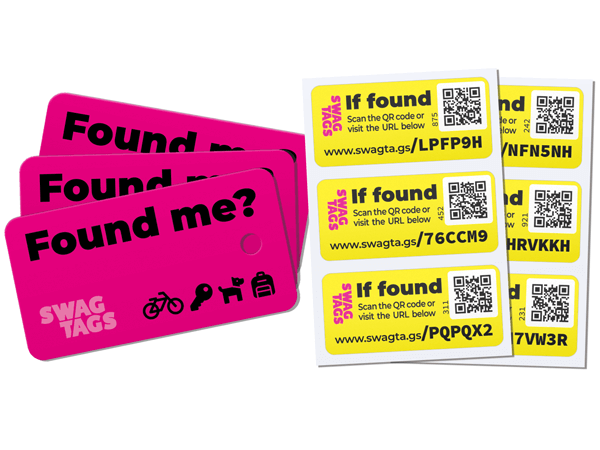 Starter Kit
£9.99
View
Shop All SwagTags
Stuffed with features;
simple to understand
No batteries or charging
No going out-of-range
No expiration date
No invasion of your privacy

No subscriptions!
Sign up - it's free!
Kind words from
our wonderful users
💖