I've Been Added as an Emergency Contact, What Does This Mean?
Published
You've just received an email to say you're now an emergency contact, but what does this entail? Here's everything you need to know.
What are SwagTags?
SwagTags make it simple for lost and stolen property to be easily identified and reunited with the rightful owner. Learn more.
What happens when a possession is found?
When an item is found, SMS and email notifications are sent to the owner and emergency contact with where the item is and who to contact in order to get it back.
What is an emergency contact?
Emergency contacts have been selected by the account owner to help recover belongings on their behalf.
When do I get involved?
The account holder will usually respond to any notification that their property has been found, but there are times when they will be unable to respond quickly, or at all; e.g. if the account holder has lost their phone and they are out for the day. That's where you come in.
What does a notification look like?
A notification will contain all the details provided by the finder, similar to what the account holder sees.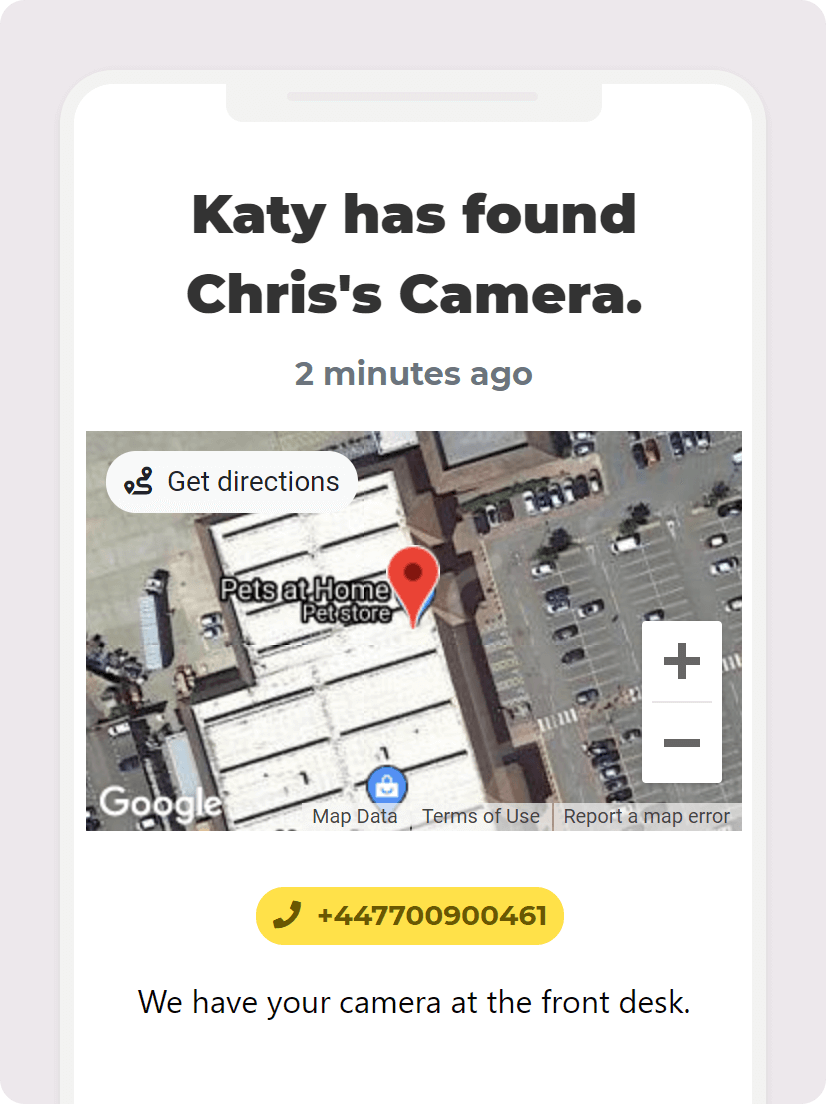 What do I do if I get a notification?
First of all we recommend getting in touch with the account holder in case they haven't received our notifications, or are already taking steps to collect their belongings.
Then, if necessary, use the details provided to take action on behalf of the account owner.
Wondering about the security of your own belongings?
SwagTags is a simple, effective, subscription–free solution to ensuring lost and stolen property can be easily reunited.